Team
Registered Massage Therapists
Marcus Blumensaat BSc RMT SMT (c)
Background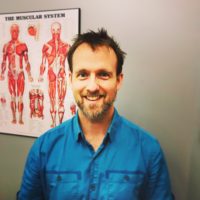 Marcus draws on a comprehensive education, as well as a wealth of professional and personal experience with the human body, to help his clients reach their optimal state of being.
In 2001, Marcus earned a Bachelor of Science in Kinesiology from the University of Victoria (UVIC). Through his five years of study he obtained in-depth knowledge of exercise physiology, motor control and learning, care and prevention of athletic injuries and biomechanics. While at University Marcus also obtained his certification as a BCRPA Personal Trainer. During this time he also played for the UVIC Vikes varsity rugby team and the Canadian (Under 23) National rugby team.
This combination of education, certification, as well as training by the elite strength and conditioning coaches of Rugby Canada allowed him to quickly build a strong knowledge base for him to draw from as he began to prescribe his own exercise programs for the public in both the rehabilitative arena as well as the high performance arena.
Marcus then went on to complete the 3000-hour Registered Massage Therapist program at the West Coast College of Massage Therapy. This program is world-renowned for the breadth of academic material covered as well as a vast array of manual skills learnt throughout the training.
Upon graduation and certification in 2006, Marcus opened the Left Coast Health clinic and began to practice full-time. While working, Marcus acquired his certification as a Sport Massage Therapist from the Canadian Sport Massage Therapists Association (CSMTA). He is now one of only 32 professionals to attain this certification nationwide.
This certification has opened many doors for Marcus in the sports medicine field. He has worked with Canadian National team athletes from many sports including athletics, swimming, diving, triathlon and rowing. He worked as a massage therapist at the 2008 Beijing Olympics, the 2012 London Olympics, the 2016 Rio Olympics and many other international events. Marcus is currently a member of the Integrated Support Team (IST) for Rowing Canada Aviron's senior National team.
Philosophy
Marcus recognizes that health is an incredibly complex concept as there are so many factors that influence it. He believes that health can be boosted with an active lifestyle, healthy eating, high-quality sleep, effective stress management, as well as connection to nature and loved ones.
Approach and Techniques
Marcus doesn't just 'rub' tissue…he firsts take a thorough history in order to fully ascertain all of the information that will help him to understand your case.  He then performs a comprehensive physical assessment to see your level of physical function.   Through this screening process he can rule out/pick-up on any red flags that would require a referral to your doctor or a specialist.  If no red flags are apparent, he proceeds by addressing the many factors that influence your health, performance and levels of experienced pain.  Marcus addresses them through client/patient education, advanced exercise prescription and manual therapy techniques.
At the conclusion of a session with Marcus he would expect you to feel empowered and inspired to get outside, move and live life to its fullest!
Outside of Practice
When not practicing, Marcus can often be found having fun with his wife and daughter. If it isn't family time Marcus will be out mountain biking or snowboarding depending on the season. When he isn't playing outside he can often be found cooking with his wife, deep in a good book, having a pint with friends or working on projects around the house.
Dena McDonald RMT
Background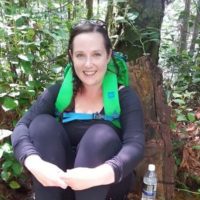 Dena began practicing at Left Coast Health after graduating from the West Coast College of Massage Therapy in 2008. Upon graduation, Dena began a practice that focused on injury management and rehabilitation. She now has almost 10 years of experience in this field. While practicing massage therapy she obtained a Health Sciences degree from Thompson Rivers University and is now working towards a Masters Degree in Public Health. She joined Left Coast Health in the summer of 2016.
Philosophy
Working with patients in rehabilitation has allowed Dena to recognize that an
individualized approach is needed when addressing each particular injury. She believes that communication with patients is key and that the patient and therapist must work together to design an appropriate treatment plan.
Approach and Techniques
Her treatments and techniques focus on deep tissue massage, soft tissue release and joint
mobilization. Dena believes that treatment should be focused on individual patient goals.
Outside of Practice
Dena enjoys hiking, taking out her paddle board and experimenting with new recipes in her
kitchen. Other spare time is spent volunteering as a board member for the Victoria
Women's Transition House.
Jennifer Graham RMT
Background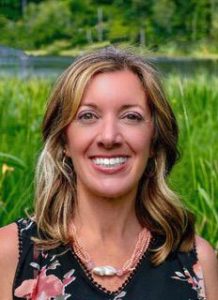 Jennifer has nearly a decade of working experience in massage therapy. Since graduating from the West Coast College of Massage Therapy in British Columbia in 2009, she is able to offer her clients customized treatment plans and individualized care. She is known for her good listening skills, attentive care, professional techniques and solutions to common body issues. Having worked for world-class premiere spas, Jennifer has been successful in providing beneficial treatments while maintaining a relaxing environment for her patients.
Philosophy
A focused practitioner, Jennifer strongly believes that massage therapy is a fundamental asset in helping people live better lives. Recovery and relaxation are important aspects of every treatment plan she provides. She has been appreciated by patients who have experienced her treatments and gone on to live pain-free and more relaxed lifestyles. Jennifer has an innate passion for health and wellness and enjoys the hands on approach that massage therapy provides.
Approach and Techniques
Jennifer's approach is unique in that every treatment is designed to fit each patient's individual needs. She collaborates with her patients at every appointment to understand their issues and create goals for the improvement of their well being.
Jennifer connects well with her patients and has helped people experiencing muscle spasms, tension, joint dysfunction, pain, injury and stress. She uses deep tissue massage, trigger point therapy, muscle energy and myofascial release in her treatments. She works to restore mobility, ease stiff joints and reduce muscle tension to enable her clients to return pain-free to their busy lives.
Outside of Practice
Jennifer enjoys spending time with family while soaking up all that Vancouver Island has to offer. She loves a good game of tennis, sailing on the ocean, experimenting in the kitchen with new recipes, staying fit and reading page-turning books that can't be put down. Enjoying family, friends and healthy living are important aspects of her everyday life.